You are hereInformation Security Policy
Information Security Policy
---
Policy Statement
We are committed to safeguarding customer information and combating fraud. We operate with a mission to provide the most secure and reliable payment solutions for you.
To accomplish this, we dedicate significant resources toward a strong infrastructure, and adheres to both strict internal security policies and industry security initiatives.
Review and Update of the Policy Statement
The Policy Statement and associated company Policies are reviewed at least annually by Tech Harbor's PCI Review Team to ensure:
the business meets its compliance obligations to the Payment Card Industry Data Security Standard (the PCI DSS), and
it maintains its relevance to the business' current and planned credit card processing operations.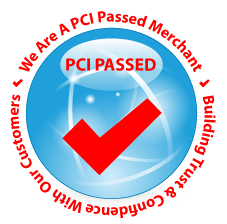 Certificate
The last update of this policy was: April 20, 2012
TABLE OF CONTENTS