Business
---
"My mother has a Linux netbook. Other than getting her email set up with Thunderbird when she got it (she couldn't do that herself in Outlook Express either,) I haven't ever touched the thing. It's just never had an issue.
Her Windows desktop, on the other hand, seems to need some kind of repair every time I visit....."
Loganville celebrates Independence Day on July 4, 2012

Loganville Independence Day
Citizens lined Main Street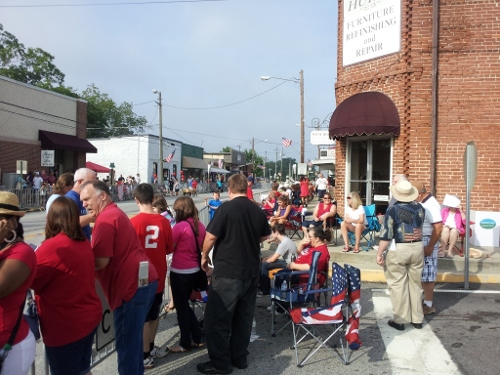 Loganville Independence Day
The Crowd began to arrive at 9AM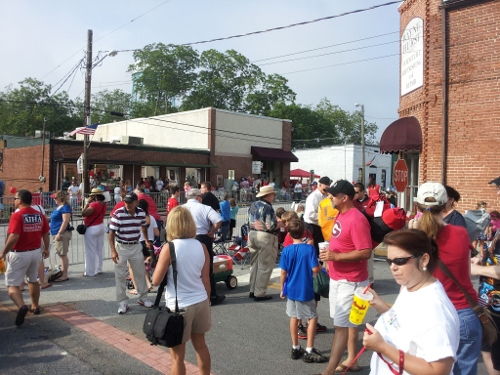 Loganville Independence Day
Folks gather around the Parade Marshall Stage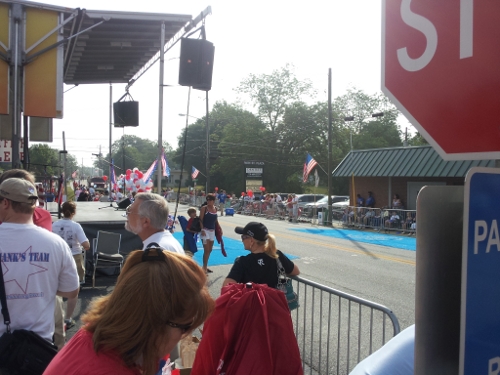 Loganville Independence Day
Folks gather around the Parade Marshall Stage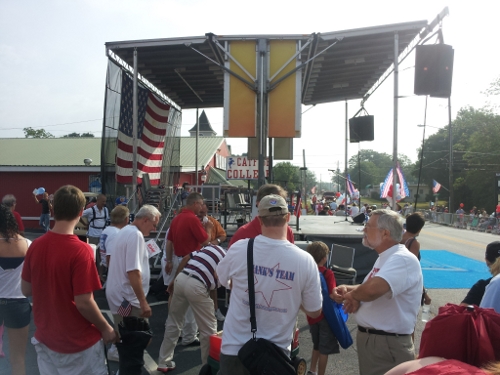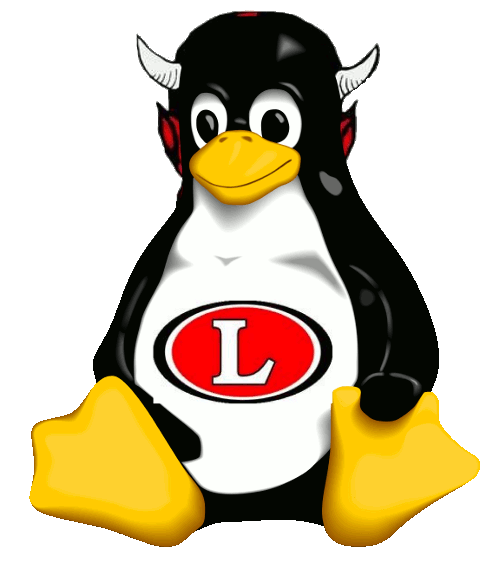 Our vision for Linux Club is very simple.
We want to bring together a group of Linux users, from teenagers to seniors, ranging from newbies, to the most experienced system administrators in order to:
advance open-source software
establish Loganville as a Center of Excellence for Linux and Open-Source software.
This civic-minded, technical club would be a beneficial resource to our community, schools, and churches - the keys to our economic future.
Loganville Linux sponsors an IT Lab to provide our community with the Facilities and Tools to help users transition their current computers to Linux and support open-source development.

For a nominal fee, you can utilize a workbench in our lab, consult with our staff, and perform your own IT work. We know you can do it with a little help. You can become a part of a world-wide community.
It is hoped that this service will encourage users to collaborate, either in joint ventures or through Linux Club.
1. The best reason for running a Linux operating system on your computer is that it gives you the best capability to produce things at the lowest cost. There are many applications available that rival expensive applications on proprietary systems. For no extra cost, you get access to: