Information Security Policy
Policy Statement
We are committed to safeguarding customer information and combating fraud. We operate with a mission to provide the most secure and reliable payment solutions for you.
To accomplish this, we dedicate significant resources toward a strong infrastructure, and adheres to both strict internal security policies and industry security initiatives.
Review and Update of the Policy Statement
The Policy Statement and associated company Policies are reviewed at least annually by Tech Harbor's PCI Review Team to ensure:
the business meets its compliance obligations to the Payment Card Industry Data Security Standard (the PCI DSS), and
it maintains its relevance to the business' current and planned credit card processing operations.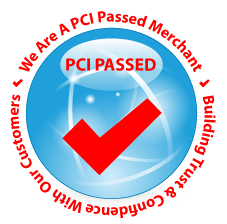 Certificate
The last update of this policy was: April 20, 2012
TABLE OF CONTENTS
Purpose & Scope
Purpose
This document details the security strategy for Tech Harbor in relation to the storage, processing and transmission of credit card data. Its aim is to provide a detailed understanding of Information Security responsibilities for all levels of staff, contractors, partners and third parties that access Tech Harbor's credit card processing network.
As part of Tech Harbor's Payment Card Industry (PCI) Compliance program, consideration has been made to Credit Card Processing operations. Guidelines and controls form an essential part of the company's compliance status against the PCI Data Security Standard.

Scope
This document should be reviewed by parties involved with Tech Harbor's credit card processing operations. Specifically:
Day-to-day credit card processing operations (including IT systems).
Implementation of new credit card processing systems.
Maintenance of existing credit card processing.
This document should also be used for reference purposes when Tech Harbor undertakes its annual PCI compliance review. The policy framework maps directly to the PCI DSS.
Annual Policy Review
All Information Security Policies are reviewed on a regular (at least annual) basis.
The review process ensures that:
Policies in place are still required.
Perceived threats facing the company are identified and consideration included in procedural documentation.
Any new legal issues are identified that require changes in current policy or practice.
Tech Harbor meets current PCI compliance standards.
PCI DSS Requirements Overview
Here are the requirements for all levels of PCI compliance. Loganville Linux is currently certified to Self Assessment Questionaire A v2.0
Build and Maintain a Secure Network
Requirement 1: Install and maintain a firewall configuration to protect cardholder data.
Requirement 2: Do not use vendor-supplied defaults for system passwords and other security parameters
Protect Cardholder Data
Requirement 3: Protect stored cardholder
Requirement 4: Encrypt transmission of cardholder data across open, public networks
Maintain a Vulnerability Management Program
Requirement 5: Use and regularly update anti-virus software or programs
Requirement 6: Develop and maintain secure systems and applications
Implement Strong Access Control Measures
Requirement 7: Restrict access to cardholder data by business need to know
Requirement 8: Assign a unique ID to each person with computer access
Requirement 9: Restrict physical access to cardholder data
Regularly Monitor and Test Networks
Requirement 10: Track and monitor all access to network resources and cardholder data
Requirement 11: Regularly test security systems and processes.
Maintain an Information Security Policy
Requirement 12: Maintain a policy that addresses information security for all personnel.

Eligibility to Complete SAQ A
Loganville Linux does not store, process, or transmit any cardholder data on merchant premises but relies entirely on third party service provider(s) to handle these functions;
The third party service provider(s) handling storage, processing, and/or transmission of cardholder data is confirmed to be PCI DSS compliant;
Loganville Linux does not store any cardholder data in electronic format;

Required Policies for Self-Assessment Questionaire A
Requirement 9 Restrict physical access to cardholder data
All documents containing any element of cardholder data or customer bank account information will be maintained in a locked, secured fashion with limited access.
Requirement 12 Maintain an Information Security Policy
This policy is established to address information security needs for Loganville Linux.
It is the policy of Loganville Linux to only shares cardholder data with service providers who are PCI Compliant
Our current provider is Authorize.Net which PCI compliant (verify)
All service providers are reviewed on an annual basis
It is approved by the Chief Executive Office of Tech Harbor, Inc, Michael Pierce