Blogs
---
"My mother has a Linux netbook. Other than getting her email set up with Thunderbird when she got it (she couldn't do that herself in Outlook Express either,) I haven't ever touched the thing. It's just never had an issue.
Her Windows desktop, on the other hand, seems to need some kind of repair every time I visit....."
Loganville celebrates Independence Day on July 4, 2012

Loganville Independence Day
Citizens lined Main Street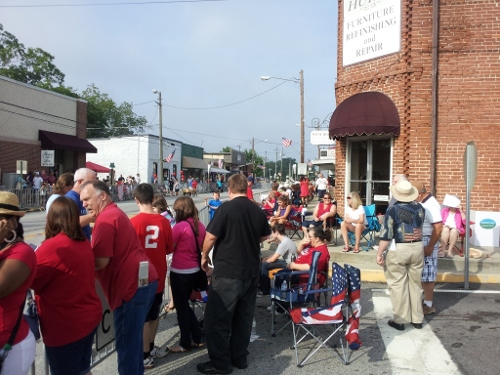 Loganville Independence Day
The Crowd began to arrive at 9AM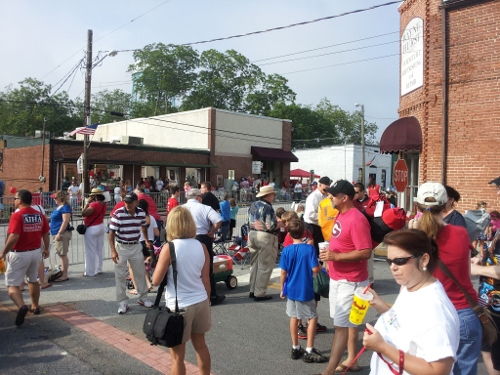 Loganville Independence Day
Folks gather around the Parade Marshall Stage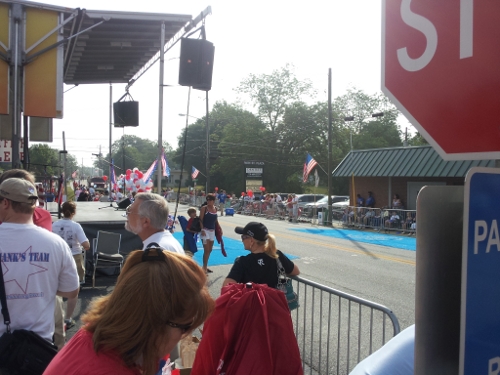 Loganville Independence Day
Folks gather around the Parade Marshall Stage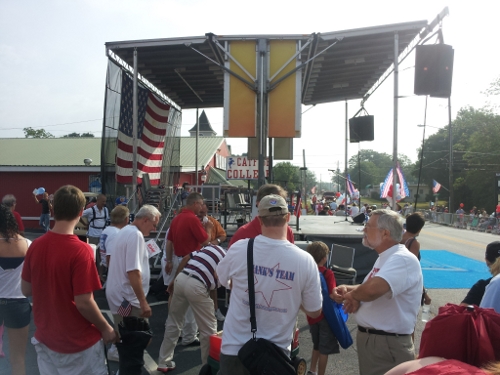 Calypso is my personal ASUS laptop, named after Jacques Cousteau's famous research vessel. Last night, I pushed the button in Upgrade Manager to upgrade from 11.01 to the new 12.04 LTS
Pleasantly, it was one-button upgrade!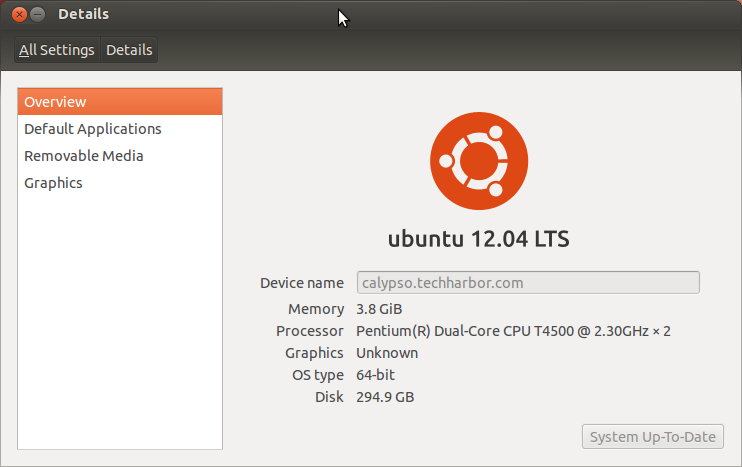 Here is bombshell interview with William Binney, who served in the NSA for over 30 years, including a time as director of the NSA's World Geopolitical and Military Analysis Reporting Group
The open source revolution continues to gain momentum, and when hardware vendors take notice, you know it's for real.
Ubuntu 12.04 LTS build is scheduled to be released on April 26th. The annoucement by HP means that customers using the software on a ProLiant server will be able to receive hardware warranty support directly from HP. since installing Ubuntu 12.04 LTS on their current (or future) ProLiant hardware that they won't nullify any kind of hardware warranty.
Microsoft Vista has reached the end of main stream support.
"This means that no-charge (free) support will end, no further service packs will be created, nor will future IE versions (such as IE10) be available for Vista. Also, no new non-security hotfixes will be created or be available without an Extended Hotfix Support Agreement (EHSA). This will last for 5 years before support for Vista completely ends in 2017."
http://support.microsoft.com/lifecycle/search/default.aspx?alpha=Vista
I'm gonna blog this so it will be on the record.
A Linux operating system was released, alledgedly by the activist group 'Anonymous'.

"Anonymous-OS 0.1 ships with a number of hacker tools, including the ParolaPass password generator, the Anonymous High Orbit Ion Cannon (HOIC), TorsHammer for DoS attacks, John the Ripper and Hash Identifier for password attacks, SourceForge subsequently took the project down.
Almost as soon as the release of Anonymous-OS was announced on a new Tumblr page, the activist group stated via its Twitter account that Anonymous-OS is a fake and contains trojans."
A new Firefox add-on allows you to track the folks that are tracking you.
"Collusion is an experimental add-on for Firefox and allows you to see all the third parties that are tracking your movements across the Web. It will show, in real time, how that data creates a spider-web of interaction between companies and other trackers"
Of course, this is open source software from Mozilla, "a proudly non-profit organization dedicated to keeping the power of the Web in people's hands."
Are you still using Internet Explorer? Think about it.